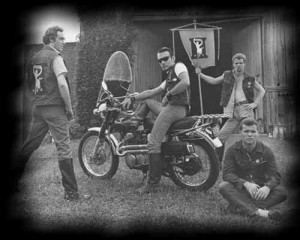 Centaur Motorcycle Club (Centaur MC) consists of a group of men with an enthusiastic interest in motorcycles, leather and other men. The club sponsors Mid-Atlantic Leather Weekend (MAL); Mr. Mid-Atlantic Leather Contest (Mr. MAL); and the bi-annual woodsy recreational Labor Day Weekend event, Olympia. The Club takes both a serious and irreverent approach to designing events for the amusement and enjoyment of the greater Leather Community. Centaur MC also participates in a wide variety of philanthropic and social fundraising events.
---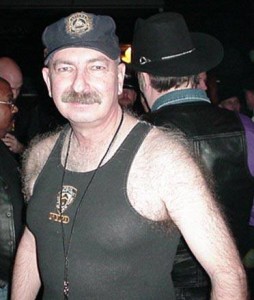 To live in hearts we leave behind
Is not to die. ~Thomas Campbell, "Hallowed Ground"
Please join the Centaur MC as we celebrate the life of our brother John Bonnage.
When:
Friday, June 5, 2015 @ 6:00 PM
Where:
Almas Temple
1315 K St, NW
Washington, DC 20005
Some member may migrate to John's favorite bar, the Green Lantern afterwards